You might have heard of Small Business Coaching from a fellow business person whose startup has taken off so well she's quit her job and dedicated herself entirely to her Minneapolis small business. Or maybe you have heard from a friend who has taken part in business ventures, business training, or attended a professional business network such that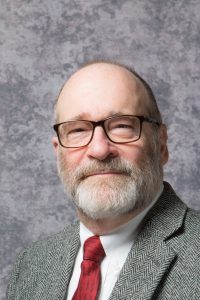 he can't stop raving about a coach he met. But while you have a vague idea of what such a coach does, you really don't know anything very specific. This raises the big question: how does Small Business Coaching Minneapolis work?
Small Business Coaching Minneapolis | How it works
Let's begin by discussing how you and your coach meet. Meetings can be in person and over the phone. Many Minneapolis business owners are constantly traveling, don't necessarily have an office, or are somewhat detached by their geographic location such that they cannot afford the time it takes to travel around and meet their small business coach. Depending on your own availability, a coach will usually meet you or speak to you in person or over the phone a certain number of times a month. In each session, the coach will keep track of where you want your Minneapolis business to go, what your current obstacles are, and how you are setting yourself to meet your expectations of still working on weaknesses to succeed. This is why it is critically important to have a coach who is local to Twin Cities Minnesota; the time they spend on you and keeping track of your business' health and goals is very important and a coach who isn't available isn't helpful.
Small Business Coaching Minneapolis | What kind of coaching does the Small Business Coach offer?
The relationship between you and your coach is less of a gym teacher giving instructions to a high school athlete, but more of a confidant and a friend who sees your goals with you, is constantly fixed on them, and provides you their best of business knowledge to help you meet your goals. The relationship is thus of support, planning, removing roadblocks and meeting expectations, and provision of motivation when you are feeling discouraged. Coaching does not focus on healing and emotional pains and trauma the same way psychotherapy works. Small Business Coaching Minneapolis is like a business related equivalent of psychotherapy instead.
Small Business Coaching Minneapolis | Your Tasks
Oh, yes, there's homework! Our weekly telephone conversations are amazingly powerful, but focusing on your goals once a week isn't going to move you forward. Each week you'll pick interim goals and assignments to do during the upcoming week, something that will offer deep insight, motivation and action towards your goals.
Your Small Business Coach Minneapolis MN is a great resource for knowledge and support, but your business coach isn't going to spoon feed you or do your work for you. The goal of the service is to make you as self-sufficient, independent, and successful as possible. This means you will be constantly expected to take charge and become accountable. Your coach will discuss short term expectations and goals with you and plan with you how to follow them: once this has been done you will be expected to do your part of the work. This is in your personal and professional best interests. Homework such as this could include reading books, going to events, bringing in new clients, getting an amount of work done, or controlling bad business habits.
Experts unanimously agree that creating new positive habits have lasting and positive impacts on business. Do you have questions about how Effective Learning For Growth and how Steve, your local Minneapolis Business Coach can help your company? Send us an email and we'll get in touch shortly, or call us between 8:00 AM and 6:00 PM Monday to Friday — we would be delighted to speak.
Small Business Coaching Minneapolis | Confidentiality
Not only does your Small Business Coach Minneapolis Minnesota service provider become a confidant and source of wisdom, they are confidential at it. They will respect the information you give them and become great listeners, to make sure you feel comfortable sharing your thoughts and concerns with them; you do not have to worry about your competitors having an advantage over you, or making yourself look undesirable as a business or business owner to a potential customer.
Business Coaching | Rapid Process Improvement | Business Planning | Employee Management | Executive Coaching | Sales Coaching | Strategy Coaching | Increasing Profitability | Keep Loyal Customers | New Business Set Up | Develop Leadership | Successful Growth | Recover from Layoffs |Business Tools and Coaching Videos | Minnesota Business Coaching Case Studies | Business Coaching Reviews | About Steve – Your Local Minneapolis Business and Sales Coach