September 20, 2017
Posted by:

portkeyseo

Category:

Uncategorized
Business Coaching in Minnetonka MN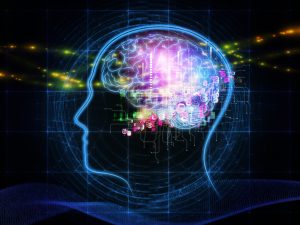 You've been at sea for months. When you began the expedition it was full of excitement and possibility. The journey itself has been difficult, but you've got your heart and mind set on the awaiting paradise. You can't wait to see the fresh grass. Since the ship left the dock—maybe even before then—it's been the only thing on your mind. You're standing confidently near the front of the ship gazing off into the endless sea. Suddenly the ship takes an unexpected bump, and the compass flies from your hand. A surge of despair sinks into your heart as you watch the device fall freely into the open water and sink toward a bottomless pit of nothingness. A moment passes and you are hit with the sudden realization: you are lost at sea. For many new and experienced businesses, this situation is more than just relatable—it's the metaphorical reality of their current situation. When many of these companies begin their journey, there purpose and business strategy are clear. Somewhere along the way, however, things begin to go wrong. You find yourself stuck, dissatisfied with your current pace, or maybe even traveling in reverse. The simple fact of the matter is that you need help. You need business advice. You need a business coach. At Effective Learning for Growth, providing business coaching in Minnetonka MN is what we do best. business coaching in Minnetonka MN
Business Coaching in Minnetonka MN | The Importance of Business Coaching
When we think of coaching, we think of Vince Lombardi guiding his Green Bay Packers to three Super Bowl victories. We think of Phil Jackson guiding Michael Jordan through his six championships before leading Kobe Bryant through his five. The closer we look, the more we see: behind every great athlete is a mentor. Somebody who stood by them, believed in them, and taught them how to make the most of their abilities. At Effective Learning for Growth, that's exactly what we do. We specialize in business planning, executive coaching, business strategy coaching, developing leadership, growth and profitability consultation, and so much more!. Too often we see companies shackled by conventional thought. With years of professional experience, we pride ourselves on our ability to bring a perspective that is both fresh and constructive. In the real world, the process of business planning is central to future success. Together, we can not only identify and take advantage of opportunities for growth, but we can also make sure that you're heading down the right path. We have the business advice and business coaching that you need. business coaching in Minnetonka MN
Business Coaching in Minnetonka MN : A Business Coach to the rescue
Imagine again that you're lost at sea. Your compass is somewhere near the bottom of the ocean, and you're looking for direction. You think to yourself "wouldn't it be great if someone could meet me in the middle of the ocean and help me figure out where the heck to go." Luckily for you, here at Effective Learning for Growth, we're just a phone call away. Take advantage of our business coaching and business advice by visiting our website or following us on Facebook. 
Business Coaching in Minnetonka MN : We offer service throughout the following areas:
Edina, Eden Prairie, Minneapolis, Wayzata, Minnetonka, Hopkins, Bloomington, Plymouth, St Louis Park, Maple Grove, Brooklyn Park, Brooklyn Center, Richfield.